The best people.
Equipped with best technology.
Empowered to be the best versions of ourselves.
At Venus, we're not just building the world's first Spaceplane. We're building a company that lets the best people do their best work and live full lives. We believe that when people are equipped and enabled they are unleashed to do and be their best. We work hard. Really hard. This is Rocket Science after all. We also know that work is a part of life. We want to our employees to #GetHomeForDinner
We operate by The Venus Flight Plan. This is our approach to meaningful work and full lives. After all, what good is engineering the future of aviation if we don't enjoy the ride?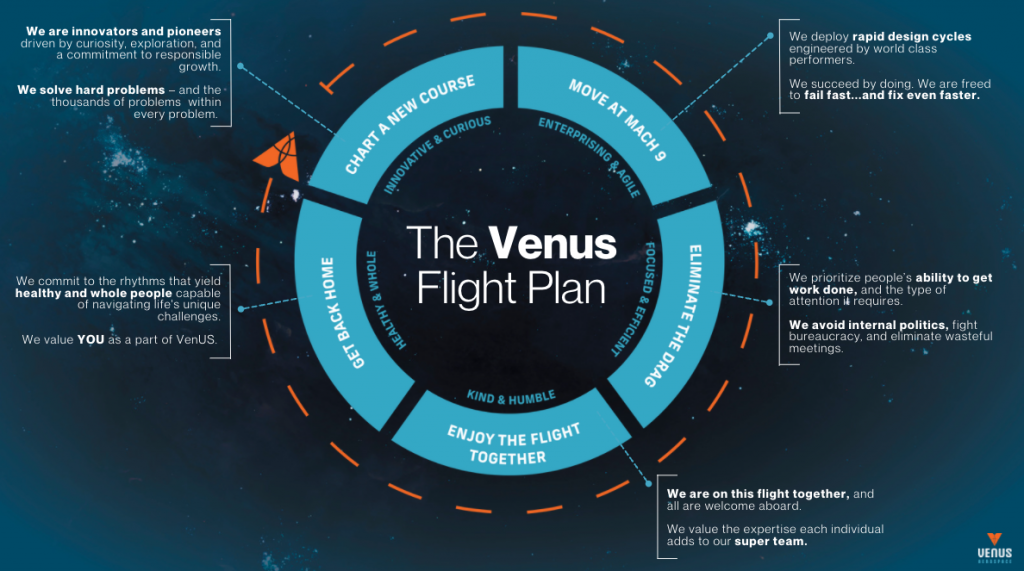 In compliance with the federal Transparency in Coverage rule, insurance carriers and self-insured plans must publicly disclose machine-readable files for in-network provider negotiated rates and out-of-network allowable amounts. These files must be prominently posted on a free-to-access, publicly available website and updated monthly. 
More Info from United Healthcare
.